Industry-Leading and Reliable
What does Iridium industry-leading network reliability mean to customers?
It means that they can rely on the Iridium network to work when they need it, everywhere on the planet. For our customers, where critical communications are essential, failure is not an option.
Read about the Frost & Sullivan, 2010 report that recommends "heavy users of satellite phones, and first responders who rely on satellite phones for emergency communications, select the Iridium phone and service."
Iridium subscribers are the beneficiaries of a very sophisticated network that provides high-quality and reliable voice and data connections anywhere on the globe. Our more than 400 experts constantly monitor, measure and analyze Quality of Service (QoS). Learn more about our superior call completion rates.
Inherent Strengths. Unique Global Network
Customers can be confident that the Iridium global network will continue to deliver unrivaled reliability - today and into the future. Our technology advantage is inherent in our unique network:
Satellite Constellation:
Iridium is the only truly global satellite network offering unmatched communications, performance and reliability advantages.
Ground Infrastructure:
Iridium's ground network includes two gateways; a satellite network operations center; a technical support center; and four tracking, telemetry and control (TTAC) stations - interconnected by advanced fiber-optic and broadband satellite links.
Team:
Behind the scenes at Iridium are more than 400 engineers, experts, service technicians and support personnel.
---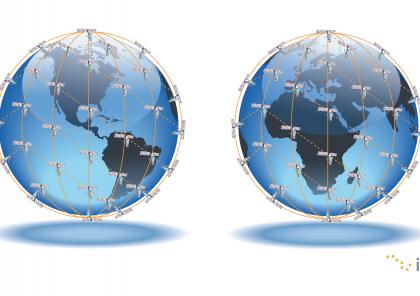 Coverage Map